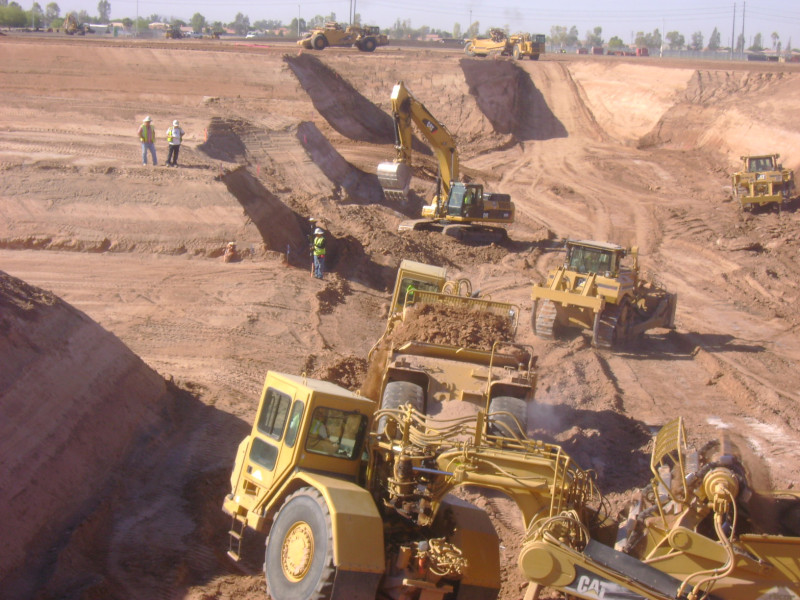 Whether you need to move a few cubic yards or a few million cubic yards, Ricor can get your project safely out of the ground fast. To effectively move and process large volumes of soil, you need the right equipment operated by people with experience.
Ricor's large fleet of late-model heavy equipment is recognized around the Valley as being extremely well maintained and ready to mobilize.
In order to operate heavy earthmoving equipment safely and effectively, there is no replacement for "time in the seat". Ricor's reputation in the local market as a fair and dependable employer ensures our projects are staffed with the most experienced operators.
A thorough knowledge of the local soil conditions is critical to understanding how to effectively perform an earthmoving operation. Through decades of experience, Ricor's estimators and field crews have determined the best means and methods for getting your project to grade without costly surprises.