Since 1977, Ricor, Inc. has built a solid reputation as an honest and reliable heavy civil contractor that safely provides high-quality work, under the most challenging schedule constraints.
Modern construction projects are complex enough without adding the hassle and risk of inexperience. By matching first-rate people with high quality equipment and a company culture of doing things right, Ricor has succeeded in Arizona for decades; while many other contractors have come and gone.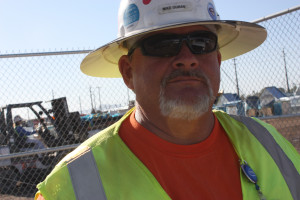 The value we bring to projects is evidenced by the consistent repeat business we receive from our customers. We perform mass earthwork, fine grading, asphalt paving, underground utilities, and many other site-related scopes of work on some of the most significant developments in Arizona.
Since our founding, Ricor, Inc. has evolved into a multifaceted company. We self-perform all phases of earthwork, from heavy mass grading, to fine finish grade work, as well as the construction of roads and parking lots and the placing of asphalt paving.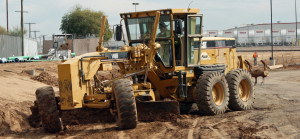 Our in-house underground utility division installs complete wet and dry underground systems, such as sewer, water, storm drainage, storm water retention tanks, etc. We have an excellent track record working in congested environments without impacting existing and operating services.
Whether your project is ready to break ground tomorrow or is still a "blue sky" concept, we can provide a price that is complete and competitive. Give us a call and get your project started on the right foot.